According to Balochistan Human Rights Group In this conference, the Balochistan Women's Voice Organization, Bermash represented by Munira Shirani and the Democratic Women's Organization of Kurdistan represented by Sosan Fatehi and Evin Inger, a member of the European Parliament and the Social Democratic Party, and several other representatives of the Swedish Parliament, including the Center Party represented by Louisa Kronsporeh and the Party Chris Demokrat was represented by Soheila Fosh and the Kurdistan Writers Committee(Pen)represented by Sarkan Brusek and Masoud Mafan from the Iranian Opposition and the Swedish Writers Committee(Pen) were present.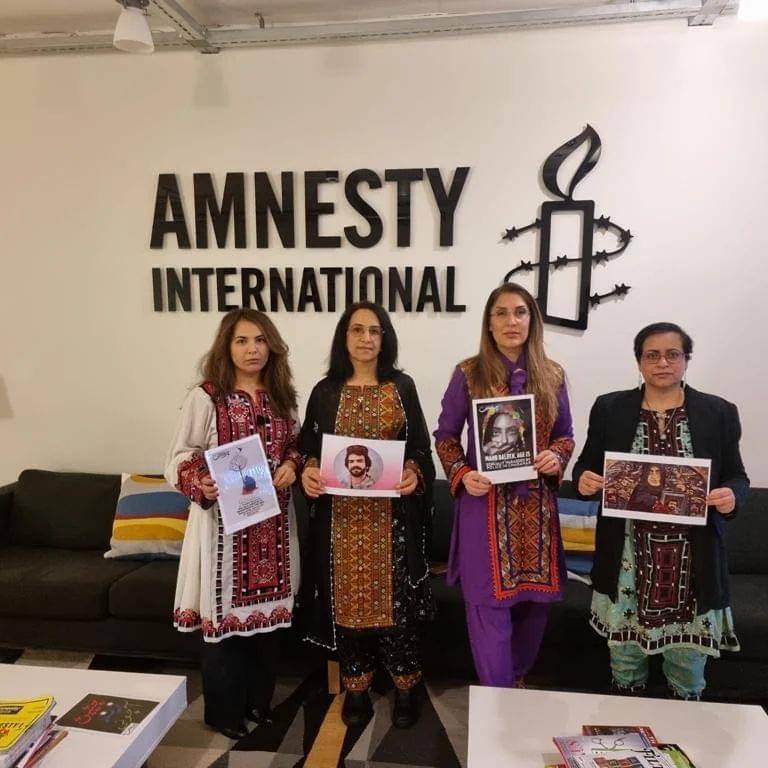 In this conference, it was talked about the continuation of the protest movement of women living freedom in Iran led by women and the young community and the participation of different ethnic groups and nationalities in this movement and the independence of this protest movement.
Masoud Mafan pointed out the various dimensions of this protest movement and the support of various Swedish labor organizations and the support of Swedish parliamentarians for this protest movement.
Munira Shirani spoke about the widespread executions in Balochistan and the establishment of military rule in Balochistan and the large number of people without ID(Shenasnameh) in Balochistan and the participation of Baloch freedom and libertarian women in this protest movement.
Mrs. Munira Shirani, with her impressive words about the beginning of the protest movement that started with the rape of a Baloch teenage girl by a colonel in Chabahar and the killing in Bloody Friday in Zahedan , and the continuation of the civil protests of the people of Balochistan on Fridays and widespread arrests, attracted the attention of all the participants in the conference.
Sosan Fatehi spoke about the activities of the democratic women of Kurdistan and the long struggle of Kurdish women to gain freedom and the oppression of the Iranian regime on different nationalities of Iran, especially the Kurds and Balochs, and considered solidarity and the implementation of democratic ideas important for the survival of this protest movement.
Evin Inger, who is a member of the European Parliament, spoke about his and his colleagues' efforts to put the IRGC on the terrorist list and send the FN motion group to monitor the violation of the protesters' rights, and considered the continued protests of Iranians abroad to be effective.